It was my never my intent to go out and become anything. It was back at the beginning of the urban chicken movement. While I can remember at least one house in the town I grew up in that had chickens wandering about the yard, it just wasn't that common at the time I decided to get a few hens. Our town was a suburb of a large metropolitan area and this was back before having city chickens was cool.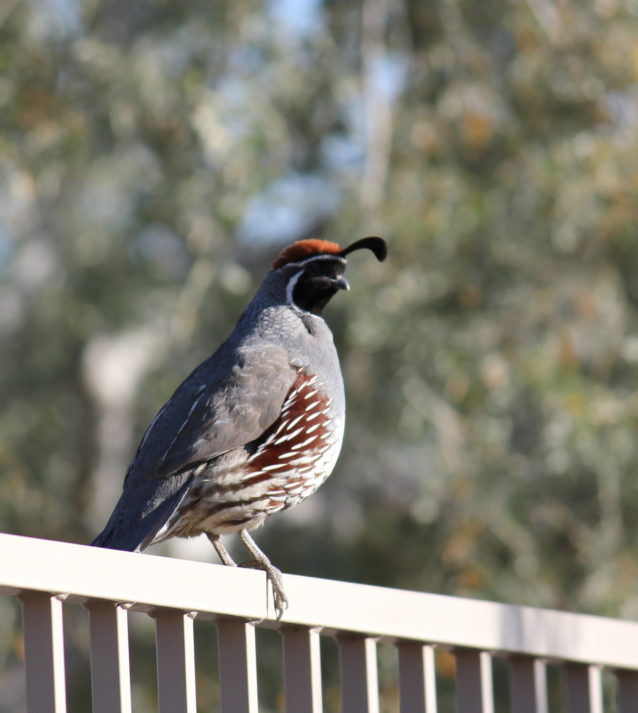 Fast forward and seemed like everyone was starting a garden and getting chickens, even the city dwellers. A lot of municipalities were moving to legislate how they would allow or not allow chickens. We had moved a little further out, but still in an urban area at the edge of the suburbs. Our city had decided to only allow chickens if you had at least 3 acres, which didn't include us. We had more like a 1/10th of an acre, so chickens were a no-go. So I pouted around for a little while. Then I decided to actually read the city code and it put a crazy thought in my head. You see while the code was very verbose on the who, what, where, when, and why of chickens, cows, goats, and horses it was a little thin on others animals. It had a short list of animals that were strictly forbidden – pigs, ducks, geese, and guinea fowl. It allowed for pets, specifically dogs, cats, rabbits. The code had a final general section that required a special use permit for other domesticated animals, "except fowl which were covered above". Hmmm….. So I thought there were lists of fowl specifically allowed or NOT allowed. One of my favorite sayings is "It is easier to ask forgiveness instead of permission". While researching chickens I had seen references to raising quail and since they were NOT specifically restricted, I went for it.
There was a lot of good information on the internet about raising quail, but it was spread all over the place and didn't really address the needs of small back yard quail keepers. So this website was born. I started documented my journey from knowing nothing about quail, to raising, butchering, incubating eggs, etc. It has been a great and delicious trip!
So now that I am "The Quail Man" what can I do for you? Feel free to ask questions in the comments of this post so we can all share in the answers or feel free to use the contact page to get a hold of me directly. If I dont have the answer I will do whatever I can to find out.